Simple Project Management Dashboard Excel Template for Teams and Organizations



Simple Excel Template

Dashboard + Gantt Chart

Multiple Projects And Tasks

Easy to Customize and Enhance
PROJECT DASHBOARD EXCEL TEMPLATE

.
This Excel Simple Template helps you to create Dashboard of your Projects. We have included 4 Sheets to easily crate dashboard for your projects. You can Enter Project and related Task details and the Dashboard will update automatically.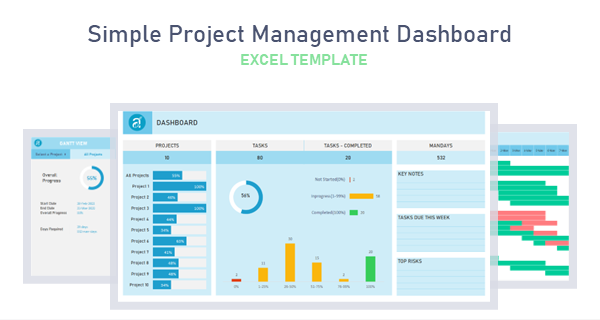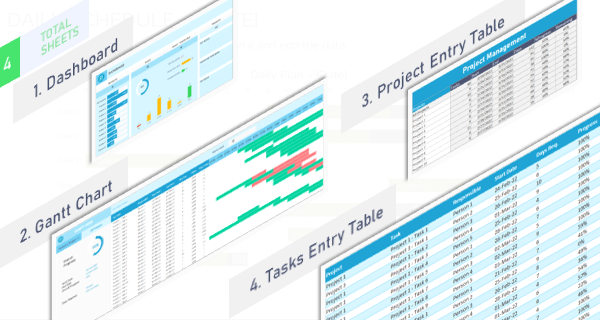 TEMPLATE INCLUDES 4 SHEETS

.
1. Dashboard: Dashboard Sheet is the high-level Project Management Dashboard contains the important information.

2. Gantt Chart: Helps to understand the status of each task, Completion & Pending work.

3. Projects Summary: Project Management Sheets helps to entry Your Project Details.

4. Data Sheet: Task Management Sheets helps to entry Your Task Details.