Project Resource Management Excel Templates for Teams and Organizations



Resource Planning Template – Advanced

Resource Planning Template – Standard

Resource Management Dashboard
Most Powerful Excel Project Resource Management Templates on the Market
Analysistabs Project Resource Management Templates are our most Popular template, making it the most trusted and complete Excel Project and Portfolio Management Template on the market.  Powerful options , unique template layouts and modern designs are the reasons our customers have fallen in love.  We are dedicated to providing you with the best experience possible. Read below to find out why the sky's the limit when using Analysistabs Excel Project Management Templates.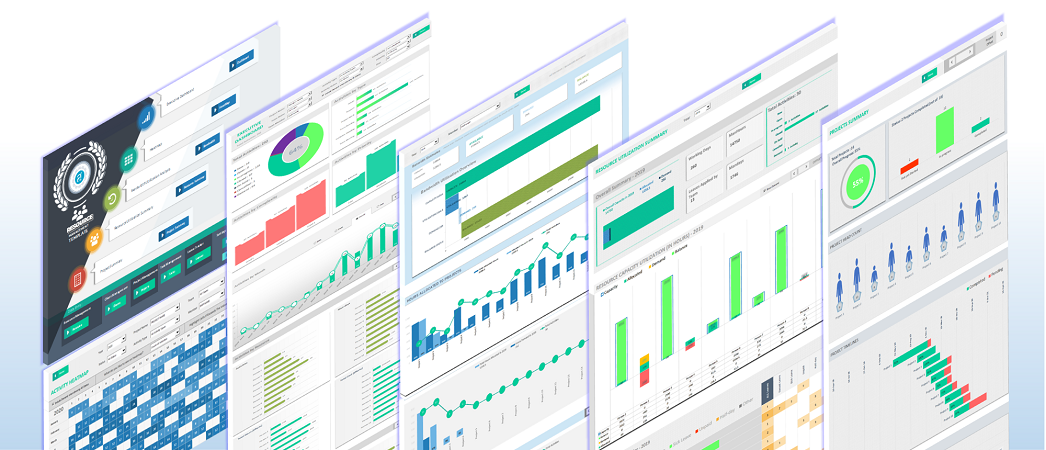 WORLD-CLASS TEMPLATES WITH POWERFUL FEATURES
.
We built and enhanced this template based on our customers across the globe. We took years to reach this state of the template with Dynamic Dashboards, Powerful Gantt Chart, Easy to use data sheets and Template Options.
RESOURCE MANAGEMENT EXCEL TEMPLATES.
Manage Your Resource and Bandwidth using Our Project Resource Planning Excel Templates.
3

Project Resource Management Excel Templates
1. Resource Planning Template – Advanced

2. Resource Management Dashboard

3. Resource Planning Template – Standard
Dynamic dashboards helps you to understand your Projects and Activates using rich graphical visualizations. Charts and Information will change based on selected Project or Person.  Powerful and Interactive Dashboards for you that you need unique, professional, clean, creative visualizations. All graphics designed using built-in Excel Charts, Shapes and Styles. We have created separate Worksheet for dashboard Calculations, you can unhide the sheets and change the formulas if required. You can add your own Charts and other visual graphics to the sheets if required.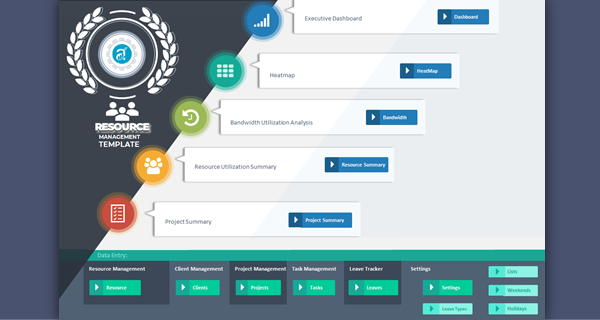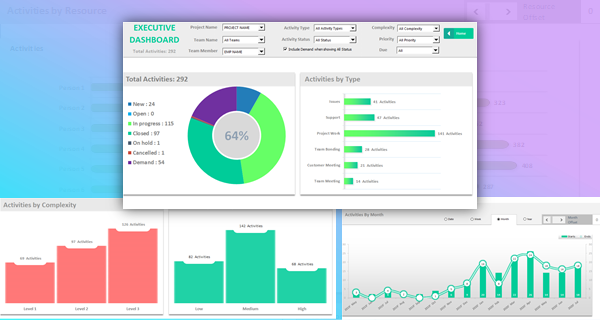 Resource Management Dashboard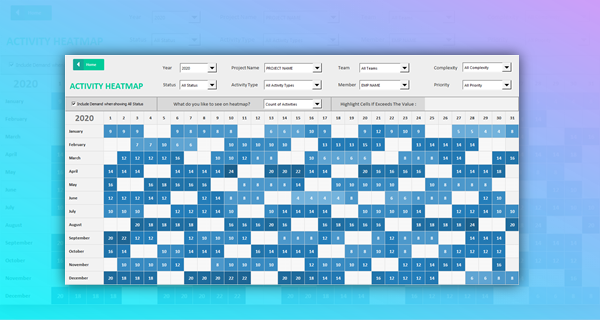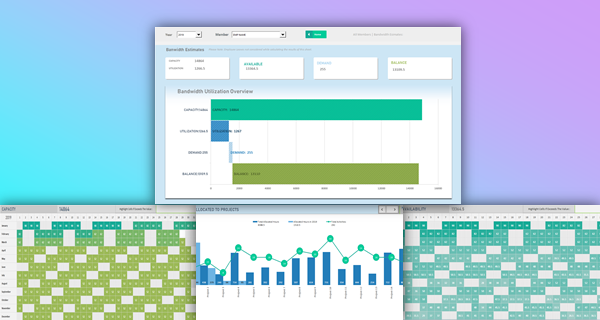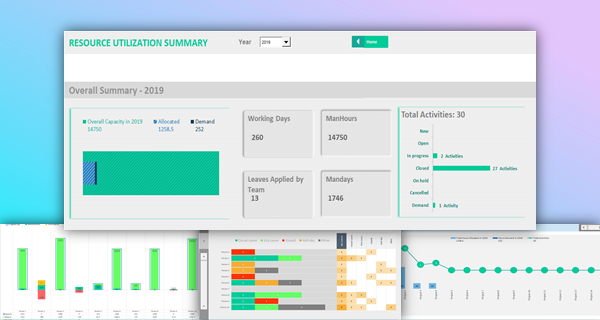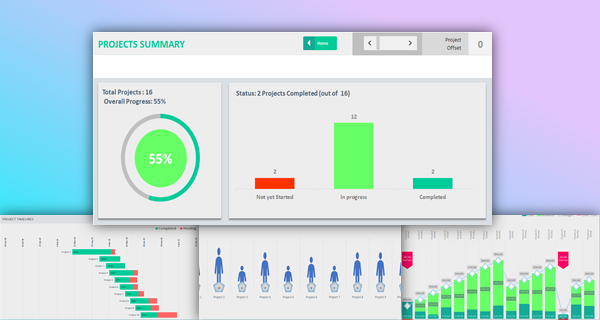 ADVANCED HEATMAPS WITH DRILL-DOWN ANALYSIS
.
Powerful HeatMaps with filters to drill down into the data. Now you can analyze your resource bandwidth and see the visual representation of your Heatmaps dynamically.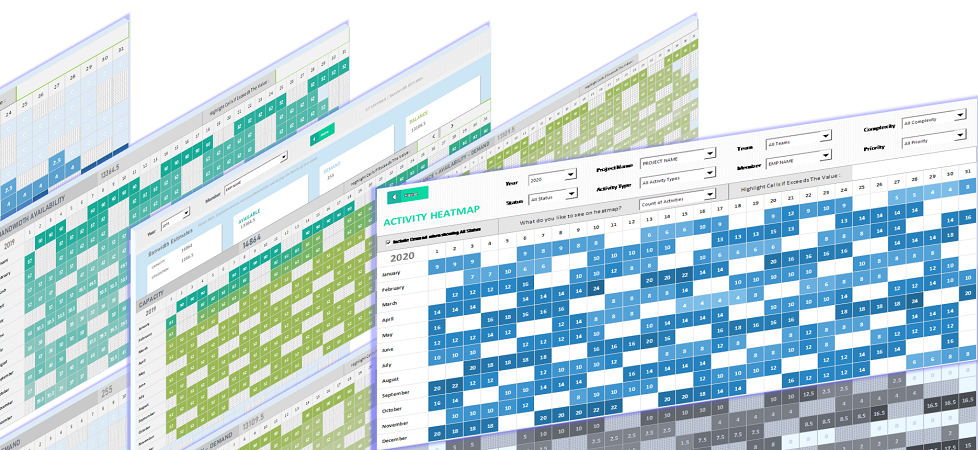 Analysistabs does not limit you to one setup, we prefer to give you options. Customize the template using our Template Preferences, Lists. We have provided the options to Set Your Company Week ends and Holidays.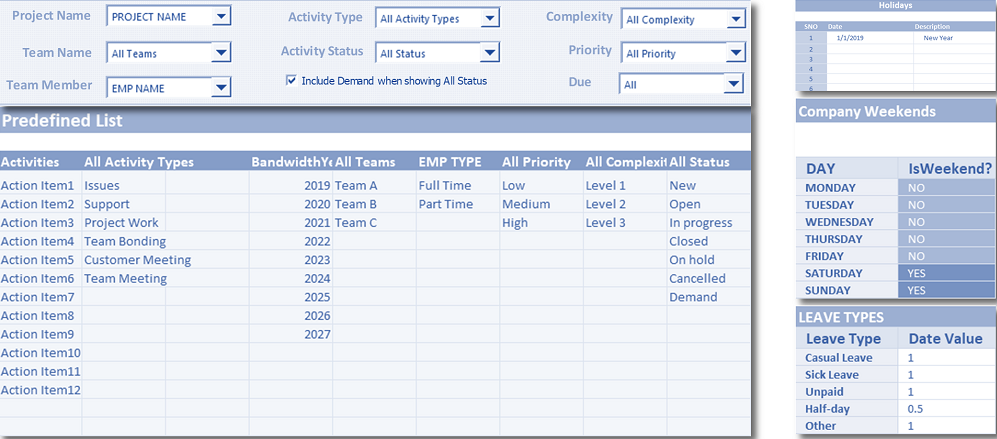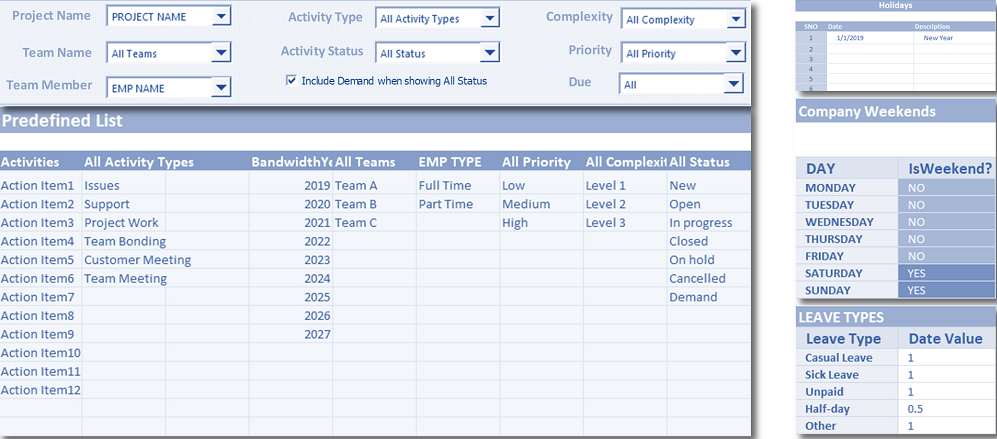 Frequently Asked Question & Answers
.
What are the file types included in this pack?
PNRao
2021-05-10T10:24:22+00:00
We have provide Standard Excel Files (.xlsx files), you can open them in Office 2010 and Above versions.
How many templates included in the Project Resource Management Excel pack?
PNRao
2021-05-09T12:23:26+00:00
There are 3 Excel Templates included in this Pack.
1 Advanced Template
1 Standard Template and
1 Resource Dashboard.
Do any of the Excel templates contain macros?
PNRao
2022-06-22T07:39:47+00:00
All our templates are macro free templates except the one (Ultimate Excel Project Management Template – Advanced ) Template.
We have provided this Ultimate Excel Project Management Template  with and without macros, based on the user's request.
How do I purchase an item?
PNRao
2022-06-22T07:44:49+00:00
You can add to cart an item and you will be redirected to the Checkout Page.
You can review your order and fill the required details.
Read the our terms and conditions and Click on the 'Proceed to PayPal' button to make Secure Payment using PayPal.
You can use Credit/ Debit Cards if you don't have PayPal Account.